Our Mission & Vision
The mission of The Potter's House Church is to love God, to love others, and to magnify the name of Jesus Christ. The vision of our church is to glorify our God and Savior, Jesus Christ, to make true disciples throughout all the nations by means of missionary activity and support, to minister the ordinances, to edify believers, and to do all that is sovereignly possible and biblically permissible to magnify the name of Jesus.
Leadership Team:
Our leadership team recognizes the authority of God, and realizes that we are shepherds who serve under the Chief Shepherd, Jesus Christ. We desire to devote ourselves to prayer and to the ministry of the Word. Our passion and goal is to equip the believers for the work of the ministry until we all attain maturity in the fullness of Christ.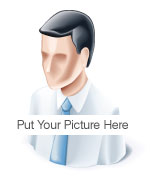 Pastor Jim
Pastor Jim is the current senior and only pastor at the Potter's House Church. He is supported by a leadership team of deacons, that have a heart for the health and well being of the body as well as respect for the qualifications listed in 1 Timothy 3:8-13. The goal of the leadership team is to equip the believers for the work of the ministry.

Associate Pastor Ky

Associate Pastor Ky's main responsibility is teaching and leading services when Pastor Jim is not there. Assoc. Pastor Ky is currently the Liaison for the Winnebago County Sheriff's Chaplain Program after retiring as a Sheriffs deputy for 35 years.
What we believe: